News & Blog
Catch up on the background and media coverage of The Sunshine Coast Alliance Inc. Association's efforts to stand up for our local communities in Eumundi, the Eumundi Range, Peregian Springs, Verrierdale, Doonan, and Weyba Dow
Councillor Steve Robinson — Living in District  9 — Spring/Summer 2019
Living In Div 9 Spring:Summer 2019
Battlelines Drawn
4562 Boundary
Cr. Greg Rogerson
Eumundi Station Upgrade
Sunshine Coast Daily — Safer Eumundi Noosa Rd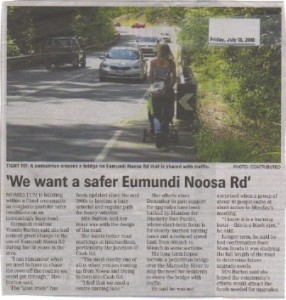 Sunshine Coast Daily 13 July 2018 — Boundary Fight Over?
Local Political Update 18 January 2018
Thought you might be interested in these recent news items:
A Doonan resident who's obviously connected with EDV group wrote in the Noosa News how he would prefer to be represented by Sandy Bolton instead of his LNP Ninderry member. (Why would anyone leave one of the best councils in Qld, one that's served the community for decades, for a struggling smaller council?).
A former NSC candidate from Pomona says the Noosa hinterland is being neglected and council should revert to Divisional Councillors. (Good Idea).
A well-known Sunshine Coast identity wrote in his Saturday column that Noosa's traffic problems are a disgrace and reflect badly on Noosa Council. He made fun of Noosa's need to de-amalgamate and inferred this council is ineffective.
NBN Informational Session        
9 August 2017, 3:00 PM to 6:00 PM
Verrierdale Hall
See attached meeting notice:  SCAI 20170731
SCC Backs Its Buy Local Strategy
New $1.9M Road Link Bridges the Past and Present Just Fine
Noosa News 24 March 2017
Sunshine Coast Council:  State of the Region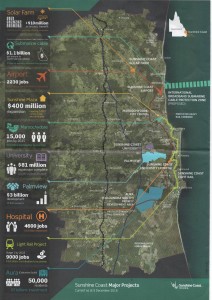 Sunshine Coast Council Installation Ceremony — 7 April 2016